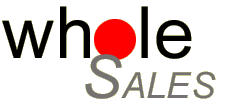 3 Yeeda Way, Malaga WA 6090
p: (08)6424 9929 f: (08)9248 6336
---
Welcome to the Wholesales Website. Please enter your Login Name and Password to gain access to our price list, news and information.
If you do not have the Login details for this site, please contact Wholesales on the number above or email to:

If you would like to become a Wholesales Reseller, please download our Dealer Application.
We make every effort to keep the information on this website accurate. By entering this site you have acknowledged that all errors and
omissions are accepted. Wholesales reserves the right not to accept any order from this site. Pricing may change without notice.
Please note that some pictures contained within this site are for illustrative purposes only.